2021 has been especially hard for many families in Jacksonville dealing with job insecurity and losses, exploding rents and evictions, and even homelessness.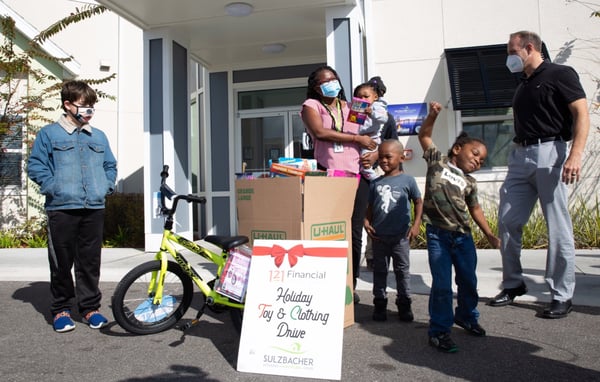 To help, 121 Financial Credit Union is hosting another holiday toy drive for the homeless and at-risk kids, teens, and families of Sulzbacher!
And this year, we're looking to expand to organizations served by Sulzbacher like The Hubbard House, Clara White Mission, domestic violence shelters and more. In total, 500+ children and teens are to be recipients of toys and gifts.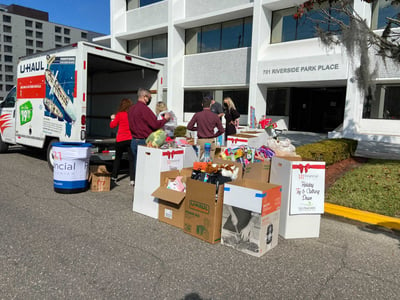 For over 25 years, Sulzbacher has been providing Housing, Healthcare and Hope to your homeless and at risk neighbors, serving men, women and families with children.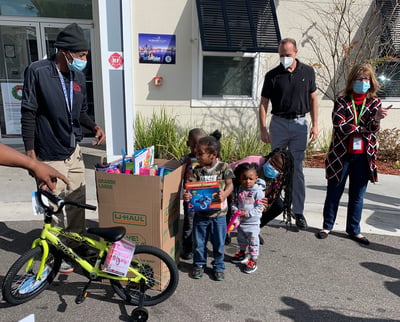 Help us provide an amazing Happy Holiday for over 500 at-risk and homeless Jacksonville families with your toy and gift donations!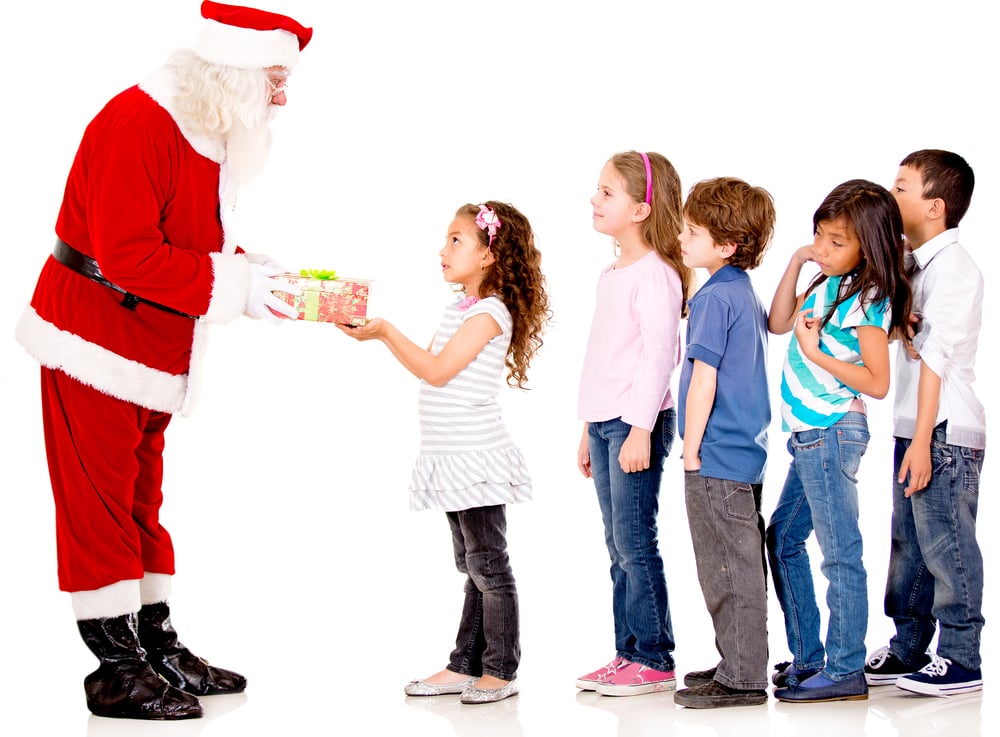 This toy drive will help us to host a HUGE holiday party and cookout at the Sulzbacher Village in North Jacksonville to distribute all the toys, clothing, and gifts to all the good girls and boys!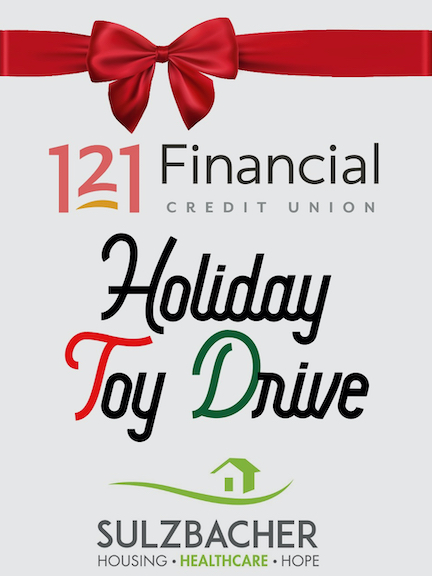 New clothing (FOR TEENS ONLY)
Age-appropriate toys & gifts (no electronics, please)
Wrapping paper & gift bags
Stockings
Gift cards for parents
A special focus is being asked for pre-teens and teens ages 11-14. They are the most in need of your donations this year as they are often overlooked at most donation drives!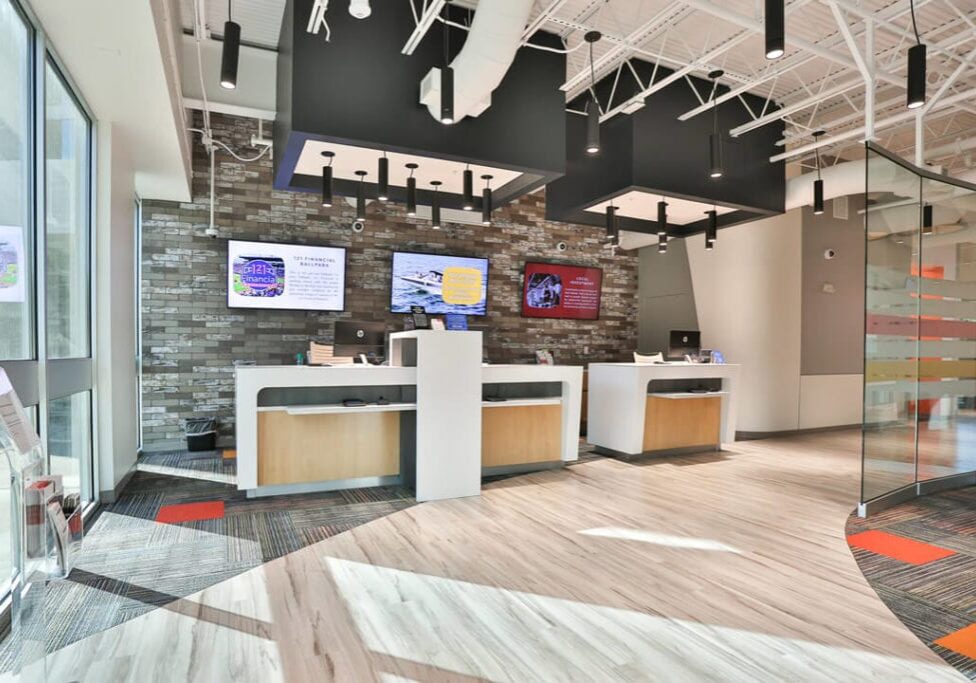 You can bring your holiday donation to any of our 121 Financial Credit Union branch lobbies, during normal business hours, through December11th!