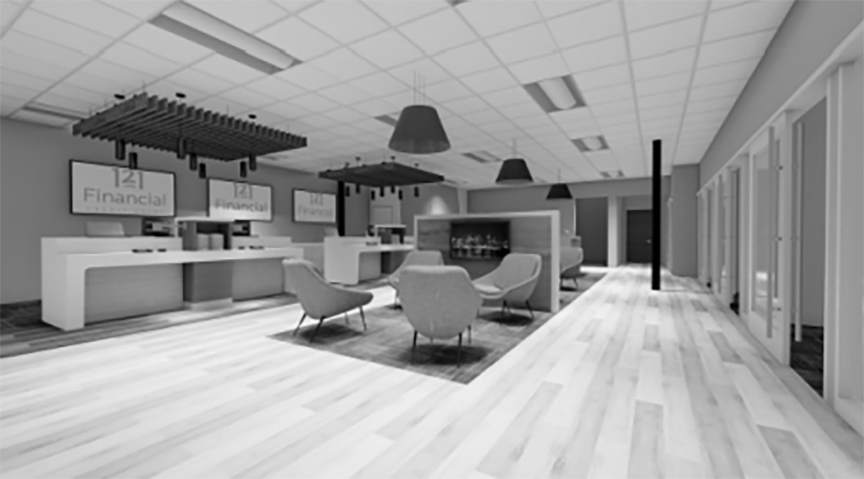 your 121 Financial Orange Park branch is getting a MODERN upgrade IN JUNE!
We have been hard at work adding modern technology and programs to the credit union and we are excited to announce that the Orange Park branch at Youngerman Circle is relocating to to a secure, modern building just "down the road" at 6801 Blanding Blvd. It opens on June 27th.
You may be losing drive-thru service but you will be gaining:
You won't be stuck waiting for the Youngerman light ever again.
AFTER-HOURS LTM / 24-HR ATM
Safer area with plenty of lighting.
If you have a safe deposit box at the current Orange Park branch, you'll need to come in and close it and then reopen it at the new location.
NEW Orange Park Branch Location OPENS JUNE 27th!
NEW ADDRESS IN JUNE:
6801 Blanding Blvd.
Jacksonville, FL 32244
Stay tuned for the exact date of the switchover! There will be no service interruptions for members.