DID YOU KNOW THAT 121 FINANCIAL IS THE ONLY FINANCIAL INSTITUTION IN JACKSONVILLE WITH A FULL FLEET OF LIVE TELLER MACHINES?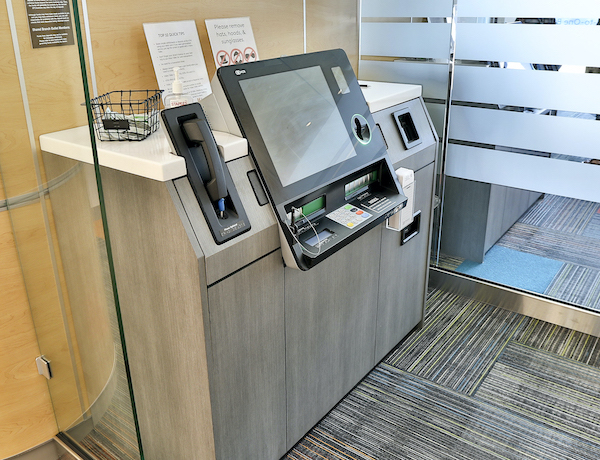 It's true! We have drive-up or vestibule LTMs at all of our branches except for River City and Kendall Town.
We want you to try out this modern technology!

Perform a transaction via LTM any time in October and you'll be

automatically entered in a drawing to win $500!
What are Live Teller Machines?
Think of it like Financial "Facetime"...
Live Teller Machines, or LTMs, are ATMs with video and audio interface capabilities. They give you an option of having a face-to-face interaction with a 121 Financial Credit Union representative who's in our Jacksonville-based Contact Center.
Think of it like using "Facetime" on your phone but as part of a souped-up ATM. You can conduct nearly every type of teller transaction as you would inside a branch. You can make deposits, withdrawals, loan payments, transfers, and check your balances.
Yes, if you prefer to complete an ATM transaction without the assistance of a Live teller, simply insert your debit card into the machine and follow the prompts on the screen to complete your desired transaction. Our LTMs work just like any normal ATM when the video interface is not being used.
Sometimes! Just like in a branch, a valid form of ID may be required for certain transactions. If your ID is required, just place it on the scanner on the LTM. It's really quick and easy.
NO, ABSOLUTELY NOT. We hate unnecessary fees. (and sometimes the necessary ones too...)
All LTM tellers are employees of 121 Financial Credit Union and work out of our corporate office in the Riverside neighborhood of Jacksonville. Our LTM reps aren't all hipsters but, yes, they are all very cool.
How do LTMs Work? It's easier than you may think...